New York State Outdoor Guides by Business
Search for the guide by business.
All guides are licensed by the State of New York as professional guides who have passed the Department of Environmental Conservation proficiency exam for skill and ability in the woods and on the water.
The state map seen under Regions depicts the New York State Department of Environmental Conservation "Regions" by their official numbers. These regions will help you know you where each NYSOGA member guides from.
Search for guide name
360GUIDING.COM
Papa, Michael "Bombay" Lic #7841
120 Beverly Rd, Mount Kisco, NY 10549
(914) 424-6506
Email: 360guiding@gmail.com
Website: http://www.360guiding.com
Hiking, backpacking, camping and snowshoeing trips throughout the Hudson Valley, Catskill and Adirondack regions. All-inclusive trips, guided by an experienced Appalachian Trail thru-hiker. Lightweight backpacking gear provided. Fun, safe, and rewarding adventures for people of all abilities. Beginners and people with special needs welcome!
Regions: 3, 4
---
A LINE IN THE WATER- GUIDED FISHING EXCURSIONS
Ernst, John Lic #6904
49 Rose Lane, Rensselaer, NY 11731
518-928-9890
Email: alineinthewater@gmail.com
Website: http://alineinthewater.com
This will be Your Day on the water. As a Professional Bass Angler and Guide, I will get to work long before you arrive to provide you with memories of a lifetime. I specialize in "artificial lure" guided bass fishing trips. on A 23 ft Skeeter bay boat powered by a Yamaha 200 with Garmin Electronics and Minn Kota trolling motor. It fishes 4 people
Regions: 4, 5
---
ADIRON DOC
Welch, M.D., Tom Lic #1282
5044 Peck Hill Road, Jamesville, NY 13078
315-449-2639
Email: Info@adirondoc.com
Website: http://www.AdironDoc.com
Custom-designed backpacking treks with emphasis on Adirondack history or biology. Experienced wilderness educator for youth groups. Nationally-known outdoor educator and wilderness medicine expert.
Regions: 5
---
ADIRONDACK ALL SEASONS GUIDE SERVICE
MacKellar, Peggy Lic #7650
165 Elm St, Lake Placid, N.Y. 12946
518-523-1341
Email: peggymackellar58@gmail.com
Providing year round guiding for over 20 years. Hiking, backpacking, canoeing, snowshoeing, xc skiing. Specializing in guiding the 46 High Peaks, Saranac 6ers and Tupper Triad trips. Guiding for families, all ages and abilities.
Regions: 5
---
ADIRONDACK AVIAN EXPEDITIONS & WORKSHOPS
Collins, Joan E. Lic #4630
P.O. Box 556, 141 Tarbell Hill Lane, Long Lake, N.Y. 12847
(518) 624-5528, Cell: (315) 244-7127
Email: joan.collins@frontier.com
Website: http://www.adirondackavian.com
Year round, full time bird guide in the Adirondack Park and surrounding North Country NY areas. A serious ear-birding guide specializing in boreal bird species, winter visitors, migrants, and featuring popular Dawn Tours up Whiteface Mountain for Bicknellâ's Thrush and other high elevation species. Hike, canoe, snowshoe, or car-birding offered.
Regions: 5, 6
---
ADIRONDACK BACKCOUNTRY ADVENTURES LLC
Federice, Mike Lic #8095
175 Broad Street, Suite 118, Glen Falls,NY 12801
(518) 231-8564
Email: adkbcadventures@gmail.com
Website: http://www.adirondackbackcountryadventures.com
Specializing in fishing backcountry ponds and lakes in the Adirondacks using pack boats. Also offering hunting and xc skiing in the Adirondacks. Hiking, backpacking, and camping in the Catskills and Adirondacks, as well as anything that requires wilderness navigation with map and compass.
Regions: 3, 4, 5, 6
---
ADIRONDACK BACKCOUNTRY GUIDE SERVICE
Ryan, John Lic #8469
16 Settler Lane, Brunswick NY 12180
(518) 598-6399
Email: ryanjake698@gmail.com
Backcountry travel for those pursuing a true Wilderness experience. Canoe, backpack, ski, and snowshoe to remote Adirondack rivers, ponds, lakes, and mountains, away from the crowds. Day trips, overnights, or multi-day trips offered. Food and boat/gear drops also available. Photographers, birders, lovers of solitude welcome!
Regions: 6, 7
---
ADIRONDACK BIRDING TOURS
Thaxton, John G. Lic #6909
P.O. Box 488, Keene Valley, NY 12943
518-576-4232
Email: jpthax5317@gmail.com
Website: http://www.adirondackbirdingtours.com/index.html
Full-time birding guides for the Adirondack region as well as 46ers, we lead trips on foot, snowshoes and by car. We specialize in difficult-to-find boreal species such as black-backed woodpecker and Bicknell's thrush, as well as the entire suite of Adirondack birds and winter visitors.
Regions: 5, 6
---
---
ADIRONDACK EXPOSURE
Locorini, Scott Lic #3784
P.O. Box 356, Turin, NY 13473
(315) 335-1681
Email: adkexp@gmail.com
Website: http://www.ae-adventures.com
Specializing in kayak and multi-sport trips for the 55+ crowd, families and custom groups; Adirondack Exposure also offers fishing trips including kayak fishing and a fly fishing school. Kayak and multi-sport trips are also offered in Florida and Costa Rica during the winter months.
Regions: 2, 3, 4, 5, 6, 7
---
ADIRONDACK FOOTHILLS GUIDE SERVICE, LLC
Young, Sheila Lic #1747
214 Old Wawbeek Rd, Tupper Lake NY 12986
518-637-6193
Email: adkfoothillsgs@gmail.com
Website: http://www.adkfoothills.com
Adirondack hiking, camping, paddling. Focus on wilderness education, naturalist studies. Families, individuals, special needs. Trained as an Interpretive Guide. Adirondack 46R #2994. Level One Orienteering Coach. "Becoming an Outdoors Woman in NYS" instructor since 1994. Certification classes for CPR, 1st Aid, Wilderness First Aid. Mastercard, Visa, AmEX, PayPal.
Regions: 5
---
ADIRONDACK FOOTHILLS GUIDE SERVICE, LLC
Young, Sonny Lic #0260
214 Old Wawbeek Rd, Tupper Lake NY 12986
518-524-6002
Email: adkfoothill@gmail.com
Website: http://www.adkfoothills.com
Providing guided activities for over 30 years. Custom hunting trips during bow, blackpowder and rifle seasons. Fishing lakes and ponds. Hiking, camping, canoe trips, itinerary planning. Winter activities include ice fishing, snowshoe trips. Trained Interpretive Guide. DEC Hunter Safety, 1st Aid, CPR, & Wilderness First Aid instructor. Mastercard, Visa, PayPal.
Regions: 4, 5, 6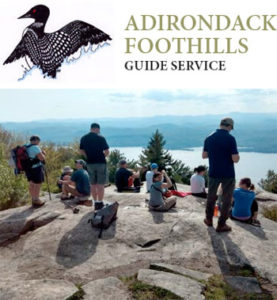 ---
---
---
ADIRONDACK WILDERNESS EXPERIENCES
Tryon, Craig L. Lic #0139
42807 Seaway Ave, Alexandria Bay, NY 13607
315-427-8984
Email: adkwldexp@yahoo.com
Year 'round guided experiences in the "Adirondack Mountains and other Wild Places." Trips custom designed to meet your needs/expectations. You won't be disappointed. Seniors welcome!
Regions: 5, 6, 7
---
ADIRONDACK ZAK GUIDE SERVICE
Zak, James L. Lic #2076
160 Central Blvd., Cheektowaga, NY 14225
(716) 860-1407
Email: jameszak@verizon.net
Specializing in fly fishing for trout, steelhead and salmon in western NY and Adirondack region's Ausable River. Beginner instruction and on-stream orientation.
Regions: 5, 9
---
ADVENTURE GUIDE SERVICE
Chartrand, Capt. O.J. Jr Lic #2080
673 Lakeside Dock Dr, Kingsport, TN 37663
518-369-3651
Email: ojchart@gmail.com
Website: http://www.adventureguideservice.com
Upland hunting adventures for Ruffed Grouse (Partridge) & Woodcock in Adirondacks/Lake Champlain Valley (Elizabethtown, NY). Fly Fishing adventures on Trout-rich streams and tailwaters (South Holston & Watauga Rivers) of Northeast Tennessee. Challenges for novice to expert. Instructional Outings.
Regions: 5
---
ADVENTURE STRENGTH, LLC
Stevens, Caleb Lic #8042
75 B Nelson Road, Ithaca, NY 14850
304-716-1076
Email: stevensc12@gmail.com
Website: http://highpeaksadventureco.com
Specializing in wellness focused adventure travel itineraries, integrating fitness and nutrition into backcountry adventures including day hikes, overnight backpacking, day canoe trips, and overnight canoe camping in the Finger Lakes, Catskills, and Adirondacks
Regions: 3, 4, 5, 6, 7
---
ADVENTURESS OUTDOOR TOURS
Sola, Octavia Lic #8476
(607) 216-8323
Email: AdventuressFLX@gmail.com
Website: http://www.AdventuressFLX.com
Adventuress Outdoor Tours offers hiking, camping, and kayak tours for people of all body shapes and sizes in Ithaca, NY. We'll help you relax, unwind, and access the benefits of spending time in nature. "Turtle Pace" Adventuress specializes in guiding trips for women and is LGBTQ inclusive.
Regions: 7, 8
---
ALGONQUIN GUIDES LTD.
Earley, Roy L. Jr. Lic #0147
606 Charles St., Scotia, NY 12302
518-372-7485
Email: algonquinguides@yahoo.com
Virtual Guiding by Experience. Consulting for...........Hunting, Fishing and "The Great Outdoors". Been There, Done That..............Will tell -U- all about it.
Regions: 4, 5
---
ALLWATER GUIDE SERVICE
George, Capt. Stephen P. Lic #6695
173 Willie Rd Gloversville, NY 12078
518-527-6175
Email: northcountryeco@gmail.com
Website: http://www.allwaterguideny.com
Allwater Guide Service is committed to providing our clients with an affordable and fun outdoor experience. Fishing on the Great Sacandaga Lake for walleye, pike, trout. Fly fishing for pike. Fly fishing instruction is provided. Ice fishing for trout, pike and panfish.
Regions: 4, 5
---
ANNE TWILLEY'S GUIDE SERVICE
Twilley, Anne Lic #3463
651 Duanesburg Rd., Schenectady NY 12306-1016
518-355-8232
Email: atwi127223@cs.com
Hiking, camping, flat-water canoeing, nature tours, photography, cross country skiing, snowshoeing. Special interest in women, families, youth groups, by the day, weekend or extended trips.
Regions: 3, 4, 5, 6
---
---
---
BIG INDIAN GUIDE SERVICE
Rope, Hank Lic #2412
P.O. Box 150, Big Indian, NY 12410
845-254-5904
Email: tyeflys@hvc.rr.com
Catskills finest fishing! Fly Fishing or lite tackle on Catskill streams for wild trout. On-stream fly fishing instruction is available and includes basic gear, or bring your own if you prefer. Accommodating all skill levels from beginner to seasoned angler. Half day trips available.
Regions: 3, 4
---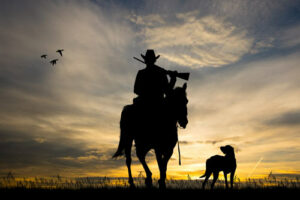 ---
---
---
CANOGA CREEK OUTFITTERS
Tidball, Keith G. Lic #6985
3208 State Rt 89 Seneca Falls, NY
315 568 9710
Email: info@canogafarms.com
Website: https://www.facebook.com/canogacreekoutfitters/
Keith G Tidball, founder of Canoga Creek Outfitters, is licensed to guide hunting, fishing, hiking, and camping, with a certification in small boats and canoes. He specializes in the Finger Lakes and central Adirondacks, and most enjoys guiding youth, veterans, and those new to hunting, angling, or the outdoors.
Regions: 4, 5, 6, 7, 8
---
---
---
CATSKILL MOUNTAIN GUIDING
Cochrane, Gordon Lic #7837
452 Cunningham Road, Durham, N.Y. 12422
518-339-5687
Email: gordon@gordoncochrane.com
Website: http://www.catskillmountainguiding.com
Over 35 years of experience, offering guided or semi-guided big game, predator, white tail, turkey, waterfowl, and small game hunts. Hiking and camping, year-round, with or without ready-made campsite. Opportunities on private and state land in Greene, Columbia, and Schoharie Counties. Furnished apartment also available for rent in Greene County location.
Regions: 4
---
CATSKILL OUTDOOR ADVENTURES
Somelofski, Charles "Sonny" Lic #0133
P.O. Box 497, Margaretville, NY 12455
845-586-1632
Email: tremperskill@catskill.net
Website: http://www.catskilloutdooradventures.com
Fishing, hunting and camping in the Catskill wilderness. Trout and smallmouth bass on Pepacton Reservoir. Specializing in small groups and parent/child excursions. Corporate retreats, sunset tours in traditional cedar guide boats. Hunting and fishng on 20,000+ acres of NYC watershed propert. Wild turkey, upland and big game hunts in Delaware county.
Regions: 3, 4, 5
---
---
CITY FLY
Sheppard, Brian Lic #8126
601 West 144 St. Apt. 3D, New York, NY 10031
260-582-6035
Email: brian.cityfly@gmail.com
Website: http://www.gofishnyc.com
CityFly - Guiding Anglers year around on NY rivers, streams, and lakes with an emphasis in education for beginning fly anglers.
Regions: 2, 3, 5, 6, 7
---
COBBLE CREEK OUTFITTERS
Sponable, Andrew Lic #8140
2 Marion Avenue, North Creek, N.Y. 12452
518-791-8048
Email: cobblecreekoutfitters@gmail.com
Website: http://www.cobblecreekoutfitters.com
Cobble Creek Outfitters is a guide service based out of the Adirondack Park that offers trips to chase the famous Adirondack Brook Trout in their scenic habitat. We also offer trips to the Salmon River and other Lake Ontario Tributaries for Brown Trout, Salmon and Steelhead.
Regions: 5, 7
---
COLD RIVER EXPEDITIONS
Holmes, Shane A. Lic #8476
74 Endion Lane / PO Box 116, Long Lake, NY 12847
(518) 624-9818
Email: holmesshanea@yahoo.com
Cold River Expeditions, located in Long Lake , Ny (Hamilton Clounty) offers guided expeditions in the Adirondack Interior, specializing in hiking, camping, kayaking/canoeing, and fishing. Owner and guide Shane Holmes' forte is fishing back country ponds and lakes. Contact us to hear about our all around "Adirondack Expedition" Package !!!
Regions: 4, 5, 6
---
---
COPPOLO, DOMINIC
Coppolo, Dominic P. Lic #4354
PO Box 438, Cherry Valley, NY 13320
(607) 264-3448
Email: dcoppolo@earthlink.net
Specializing in teaching fly fishing for beginners in Central New York.
Regions: 4, 5, 6, 7
---
---
CORNINGVACATIONRENTALS
Russell, Diederich Lic #8080
923 John Hill Rd Pine City, NY 14871
607 857 1185
Email: CorningVacationRentals@gmail.com
Finger Lakes Adventure Center @ Corning Vacation Rentals offers a variety of recreational activities: Hunting, fishing, camping, hiking, biking, 3D archery, a clay shooters course, and equipment rentals. Fish in a privately stocked fishing preserve; No fishing license is required. Children under 5 fish for free. Furnished housing also available.
Regions: 8
---
D.C. OUTDOOR ADVENTURES, INC.
Caracciolo, Capt. Dennis Lic #2104
P.O. Box 26, Selden, NY 11784
(631) 786-7871
Email: huntfish@optonline.net
Website: http://www.huntfishny.com
Hunting and fishing for all species in season. Big game, small game, waterfowl, turkey. Freshwater fishing charters. Fly fishing welcome. Transportation available. Saltwater charters.
Regions: 1, 2, 3, 4, 5, 6, 7, 8, 9
---
---
---
---
---
---
EAGLE EYE OUTFITTERS
Lehman, Mitch Lic #3396
201 Elm St, Penn Yan, NY 14527
(315) 536-8506 or Fax: (315) 531-9197
Email: dalejmt@yahoo.com
Website: http://www.eagleeyeoutfitter.com
Eagle Eye Outfitters is located on Keuka Lake. A full-service operation providing hunting and fishing trips with our own great lodging and home cooked meals.
Regions: 8
---
EASTERN GUIDE SERVICE
McPeak, David Lic #8104
4245 Murphy Rd. ,Binghamton,NY 13903
607-765-4533
Email: easternguideservice@outlook.com
Website: http://www.easternguideservice.com
Eastern Guide Service was founded in 2018 on the premise that Booking an experienced Fishing Guide (30+yrs) should be easy. Based in the Southern Tier area of Upstate New York, we specialize in providing each client with full or half day wade or float trips.
Regions: 3, 4, 6, 7
---
---
EASTERN VIEW OUTFITTERS
Collins, Bryce Lic #4457
PO Box 2326, Plattsburgh, NY 12901
518-569-5770
Email: evo.adventures@gmail.com
Website: http://www.easternviewoutfitters.com
Eastern View Outfitters is a Full Time Guide service in regions 4-6. We specialize in Guided Waterfowl Hunts in NY, Spring Turkey Hunts in NY, Fishing Charters, Bow-Fishing trips & ECO-Tours on and around Lake Champlain. Please check out the Facebook page & website.
Regions: 4, 5, 6
---
EMMERICK, TIMOTHY
Emmerick, Timothy Lic #8703
1143 Dean St. #4F, Brooklyn, NY 12474
706-390-2541
Email: tim.emmerick@gmail.com
Tim Emmerick offers backpacking, hiking, canoe/kayaking, camping, hunting (big+small game, turkeys), trout fishing (fly/spin), backcountry skiing, snowshoeing and outdoor skills instruction. He splits time between NYC and the Southern Adirondacks. Statewide, beginners to experts, day trips to expeditions. Dream up a trip, Tim can make it happen.
Regions: 1, 2, 3, 4, 5, 6, 7, 8, 9
---
EMPIRE HIKES
Catalano, Tristan D. Lic #8565
1062 Park Ln E. Franklin Sq.
516-974-6588
Email: empirehikes@gmail.com
Year-round all inclusive hiking, backpacking, and camping trips throughout the Lower Hudson Valley, Catskill, and Adirondack Regions. Long Island and City trips available. Exciting excursions for any age and ability. Beginner friendly. Special needs friendly. LGBTQ+ friendly. NOLS Wilderness First Response and Leave No Trace
Regions: 1, 2, 3, 4, 5
---
FASSETT, DEAN
Dean, Fassett Lic #6614
141 Juniper Dr, Ballston Spa NY 12020
518-275-7557
Email: dfassett@verizon.net
Specializing in nature trips & education, birding, fishing, big game and turkey hunting with lodging available.
Regions: 4, 5, 8
---
FEATHER AND STEEL
Hamill, Walter R. Lic #6888
845-242-1243
Email: wrhamill@gmail.com
Website: http://featherandsteel.com
Feather and Steel is a full service fishing guide service, which specializes in both fly and light tackle. I am based out of the Hudson Valley; I offer wade, float and instruction. Area includes the Hudson Valley and Catskills, with seasonal offering to the Great Lakes and Salt.
Regions: 4
---
FIFIELD OUTFITTERS, LLC
Fifield, Ryan Lic #6310
261 Smith Road Salem, NY 12865
518-321-8682
Email: fifieldoutfitters@gmail.com
Website: http://www.fifieldoutfitters.com
Fifield Outfitters provides customized guide services for hunting and fishing trips. Partake in deer, bear, turkey, and predator hunting on private land with lodging available. Participate in world class trout fishing on the Delaware River and Battenkill on our drift boat. Experience exhilarating bass and pike fishing with our tournament bass boat.
Regions: 3, 4, 5
---
FOREST FIELD STREAM HABITAT RESTORATION
Redman, Rich Lic #7586
2531 Ensign Pond Road Moriah Center, NY 12961
518-546-3378
Email: rangeric@nycap.rr.com
I guide with a holistic approach to fly fishing, teaching fly tying, fly casting along with fly fishing. I also bring stream ecology, and stream geomorphology into the trip. Fly fishing is more than just catching fish, its a way of life! Be one with the stream!
Regions: 5
---
GILLS AND BILLS GUIDE SERVICE
Broome, Herb Lic #2065
6051 Veeder Rd., Slingerlands, NY 12159
(518) 869-0618
Charter fishing on Lake George aboard a fully equipped 26 foot Angler.
Regions: 5
---
GIRL GOTTA HIKE
Goodwin, Melissa Lic #7863
385 East 18th Street #6F Brooklyn, NY 11226
347-489-2458
Email: info@girlgottahike.com
Girl Gotta Hike guides women of all ages who have wanderlust for the woods! Professional photographer and Appalachian Trail thru-hiker, Melissa Goodwin caters (primarily) female-focused day-hikes, photography excursions and backpacking trips to fit her client's skill levels and adventure goals. Hikes and trips from Brooklyn to the Catskills and beyond.
Regions: 1, 2, 3, 4
---
GRASSE RIVER ADVENTURES
Burnham, David, Mark Lic #7005
3436 County Route 47, Norwood , NY 13668
(315) 854-0422
Email: dburnham@grasseriveradventures.com
Website: https://www.grasseriveradventures.com/
Grasse River Adventures offers guided and semi-guided, backcountry deer hunts,drop camps, turkey hunts, fishing, hiking, camping & paddling trips in the northern Adirondacks and Saint Lawrence Valley region or Northern NY.
Regions: 5, 6
---
GROSS, EDWARD
GROSS, EDWARD Lic #7959
212 Astor Dr, Sayville, NY 11782
631-750-5362
Email: Edwardmgross@gmail.com
Website: http://www.edwardyoutdoors.com
Outdoor fun for everyone. Whether you're new to outdoor fun or have some experience let me help you enjoy the outdoors just a little more. While boating, fishing, camping or hiking have fun safely and learn something new while enjoying the outdoors. Full service family, individual and group excursions.
Regions: 1
---
HART ENVIRONMENTAL TOURS
Hart, Tom Lic #7410
30 Claremont Dr, Voorheesville, NY 12186
518-229-5627
Email: 186.tom@gmail.com
Offering challenging trips designed to meet client goals and abilities. Day trips or overnight trips offered, with a Adirondack focus on the high peaks year-round and in the western Adirondacks during paddling season. Providing information and training for those clients who seek to know how to safely travel the back country.
Regions: 4, 5, 6
---
HAWK MOUNTAIN GUIDE SERVICE
Fuller, Bruce R. Lic #4092
P.O. Box 11, Trout Creek, NY 13847
(607) 865-7830
Email: hawkmountainguide@hotmail.com
Website: http://www.hawkmountainguideservice.com
Specializing in the hunting of the Eastern Wild Turkey. Fishing for Trophy Brown Trout & Smallmouth Bass on Pepacton and Cannonsville Reservoirs. Upland Birds (your dog or ours), Late Season Muzzleloading for Big Game, Canoe & Kayak Trips on local rivers and reservoirs, Boat Rentals, Paddling & Sailing Lessons.
Regions: 4
---
HENDRIK GUIDE SERVICE
Dorn, Christofer Lic #7856
482 Sager Rd, Amsterdam, NY 12010
(518) 636-9001
Email: Hendrikguiding@gmail.com
Licensed to Guide; Canoeing, Camping, Hiking, Backpacking, Fishing, Hunting. Certified Wilderness First Responder, Lifeguard, Leave No Trace Instructor. Backcountry Skills and Experience
Regions: 4, 5
---
HIGHER CALLING OUTDOORS
Walton, Philip Lic #5175
112 Hampton Rd, Ballston Lake NY 12019
518-598-2025
Email: philip.d.walton@gmail.com
Specializing in Archery Hunts for Big Game as well as Turkey & Waterfowl Hunts. If you've never been seaduck hunting, you need to try it! Looking for your next lease? Give us a call.
Regions: 1, 3, 4, 5, 6, 7
---
---
HUDSON VALLEY DAY HIKING COMPANY
Natalie, Gary Natalie Lic #7157
8 Country Gable Circle Rochester, NY 14606
585-507-6768
Email: gnat@rochester.rr.com
All-season day hiking trips in the Catskills, Shawangunk Ridge and the Hudson Highlands. Daypacks and trail lunch/snacks provided. Trips designed for all abilities. Specializing in small groups and families. Learn about the mid-Hudson Valley natural history as well as techniques to improve your hiking experience and lessen your impact on the environment.
Regions: 3
---
IANNUCCI, SEAN
Iannucci, Sean Lic #8273
PO Box 615, Goshen, New York 10924
845-360-5874
Email: sean.iannucci@gmail.com
Offers Camping all year round. Backpacking, Hiking and Snowshoeing
Regions: 2, 3, 4, 5, 6
---
---
IRISH RAIDER OUTFITTERS LLC
Thurber, Scott Lic #8596
582 Lapham Mills Rd, Peru, NY 12972
518-524-4275
Professional outfitting service that ensures every client a safe enjoyable experience, while making memories that'll last a lifetime.
Regions: 5
---
J & L GUIDE SERVICE
Cipp, Joeseph L. Jr. Lic #3384
185 Beaver Dam Rd, Brookhaven , NY 11719
631-803-2315 Region 4 607-832-4872
Regions: 4
---
---
JOHN'S GUIDE SERVICE
Sweeney, John M. Lic #2667
924 Hardscrabble Rd., Box 76, Middleville, NY 13406
315-823-9399
Email: jswee934@wildblue.net
Website: http://www.johnsguideservice.com
Walk/wade trips - West Canada Creek, east and west branches of Delaware River. Also, Beaverkill, Battenkill and Ausable Rivers. "We use and recommend Orvis Equipment."
Regions: 4, 5, 6
---
KAPOLKA, M. JAY
Kapolka, Jay M. Lic #4274
685 Bartlett Carry Rd, Tupper Lake, Ny 12986
215-962-8045 / Camp 518-359-7298
Email: fishenbum@comcast.net
Fly Fishing and Fly Casting Instruction. FFI Certified Casting Instuctor
Regions: 5
---
KEEFE HOLLOW OUTFITTING CO
Keefe, Timothy Lic #7285
1379 Sawkill Rd., Kingston, N.Y. 12401
(845) 399-6285
Email: Timothykeefe69@yahoo.com
Website: https://www.facebook.com/khofishhuntcampcatskills/
The gorgeous backdrop of the Catskill Mountains is a perfect place to fulfill dreams of an outdoor adventure. At KHO we are blessed to have many private lands bordering N.Y.S. and N.Y.C. owned property. We are realists that offer fair chase hunts and various fishing, hiking and camping opportunities based on skill level.
Regions: 3, 4
---
KIKIHNET OUTFITTERS
Nelson, Robert S. Lic #7256
52 Winding Woods Loop Staten Island, NY 10307
646-515-4406
Email: sifishing247@gmail.com
Website: http://kikihnet.com
We are a fishing, hiking, and camping guides service with operations in New York, New Jersey, and Pennsylvania. Our services will be reasonably priced and our trips will focus on instruction, adventure, and fun.
Regions: 1, 2
---
LABUFF, LEE D.
LaBuff, Lee D. Lic #6473
6785 Rt. 227 Trumansburg, N.Y. 14886
(607)-387-5849
Email: labuff@fltg.net
I offer enthusiastic outdoor guiding and shooting instruction for all ages, specializing in shotgun shooting., to include the clay target games. Custom design of outdoor programs for the entire family
Regions: 4, 5, 6, 7, 8
---
LANDIS, NORM
Landis, Norm Lic #0958
708 Healy Ave., Rome, NY 13440-5431
315-336-3798
Email: romelandis@peoplepc.com
Outdoor skills workshops. Day, overnight trips primarily for non-profit groups.
Regions: 5, 6, 7
---
---
---
LINDSAY AGNESS FLY FISHING
Agness, Lindsay Lic #7125
60 Monroe Street Honeoye Falls, N.Y. 14472
(585) 478-3801
Email: lindsay.agness@rochester.rr.com
Website: http://www.%20lindsayagnessflyfishing.com
Lindsay Agness Fly Fishing Guide Service covers upstate Western New York catch and release only fly fishing for Brown, Rainbow (Steelhead) Trout & Pacific Salmon that migrate from Lake Ontario each fall and spring. My guide service is tailored to meet your goals to enjoy their day on the water.
Regions: 7, 8
---
LONG ISLAND STRIPERS SURFCASTING GUIDE SERVICE
Allen, Alfred D. Lic #7906
PO Box 2468, Aqueboque, NY 11931
(516) 449-8433
Website: https://longislandstripers.com/
Come fish with a guide with over 30 years of local experience fishing on Eastern Long Island. From April until December I follow the migration of the Striped Bass and other species in the waters of the Atlantic Ocean, Long Island Sound, and Peconic Bay.
Regions: 1
---
MCSHANE, KRIS
McShane, Kris Lic #7529
59 Kelsey Lane, Kerhonkson, NY 12446
(401) 258-2220
Email: krismcshane@hotmail.com
Website: https://www.facebook.com/KrisMcShaneOutdoors/
Hiking, Canoeing/Kayaking, Fishing, Camping, Hunting, in the beautiful Catskill Mountain Region and Scenic Hudson Valley! Kris is a retired NYSDEC Fisheries Biologist & Appalachian Trail Through-hiker. Contact Kris to learn a new skill or enjoy an old pastime! All skill levels welcome.
Regions: 3, 4
---
---
MONTAUK OUTFITTER
Larson, Michael J. Lic #7342
115 South Forest St.Montauk, NY 11954
917-468-3361
Email: kayakfish@montaukoutfitter.com
Website: http://www.montaukoutfitter.com
Montauk Outfitter is an outdoor guide service run by Michael Larson, NY State Licensed Fishing, Hunting and Hiking Guide. Our outdoor adventures take place on the East end of Long Island . Our specialties are Hobie Kayak fishing or Surf Casting for Striped Bass, Blue Fish, and Fluke.
Regions: 1
---
MOREAU, JEAN-PIERRE
Moreau, Jean-Pierre Lic #1292
P.O. Box 577, Cranberry Lake, NY 12927-0577
(315) 848-2034 or (585) 461-4664
Specializing in outdoor skills education and wilderness survival training for youth groups and schools.
Regions: 5, 6
---
---
NATE GALIMORE FISHING, LLC
Galimore, Nathaniel Lic #7939
2215 Nott Street, Niskayuna , NY 12309
(518) 504-0087
Email: nate@nategalimorefishing.com
Website: https://www.nategalimorefishing.com/
If you wish for someone to put you on top of fish on Lake George, Great Sacandaga Lake, Schroon Lake, or Saratoga Lake look no further. We will rig the boat and gear to target a specific species such as but not limited to Bass, Walleye, or Lake Trout.
Regions: 3, 4, 5, 6
---
NATIVE ADVENTURES
Mallory, Earle Lic #8472
258 Pells Road, Rhinebeck, NY 12572
845-902-3450
Email: Emallory76@yahoo.com
Specializing in custom trips to meet the needs of my clients. From 2-3 day hikes to longer expeditions
Regions: 1, 2, 3, 4, 5
---
NEWCOMB GUIDE SERVICE & CLOUDSPLITTER OUTFITTERS
Olbert, David Lic #1735
5302 State Route 28 North, Newcomb, NY 12852
(518) 582-2583
Email: cloudsplitter28n@yahoo.com
Website: http://cloudsplitteroutfitters.com
Newcomb Guide Service offers camping, hiking, hunting, fishing, whitewater rafting, mountain biking, flat and moving water kayaking - canoeing, and back-country skiing or snowshoeing. NGS will also offer transportation for these activities as well as to and from bus stations, railroad stations, and airports. NGS will rent select equipment.
Regions: 5
---
NICHOLAS LASCALA
LaScala, Nicholas Lic #7800
218 Jerry Savarie Road, Indian Lake, NY 12842

201-787-5427
Email: lascaln@clarkson.edu
Youth-friendly and flexible to guide throughout Adks and High Peaks. An experienced climber, 46er and White Water.
Regions: 5
---
NORTH STAR GUIDING SERVICE
Newell, Michael Lic #1018
1226 State Rt 147,West Charlton,NY 12010
518-894-7593
Email: michael-newell@hotmail.com
Personalized outdoor experiences for individuals, families, groups; novice to expert.Wilderness hunting, fishing, canoeing, camping, hiking, backpacking. Adirondacks.
Regions: 1, 2, 3, 4, 5, 6, 7
---
NORTHERN ROOTS OUTFITTERS AND GUIDE SERVICE
Rose, Sandra Lic #7546
582 Hong Kong Rd, Pulski, NY 13142
(315) 298 7861
Email: NorthernRootsGuides@yahoo.com
Sandra L. Rose, "Squeak" is a Pulaski NY native. Licensed in Hunting, Camping, Fishing, and Boating. Focusing on low impact relaxing trips. Writers Camps, Nature Study, Relaxation Walks and Boating on "quiet waters" and Combination Trips. Encouraging Seniors and Church Groups. We have fun!
Regions: 6, 7
---
NORTHWOODS OUTFITTERS
Sabia, Mark J. Lic #4130
PO Box 306. Altmar , NY 13302
315-427-1692
Email: northwoods.ms@gmail.com
Website: http://www.northwoodsoutfitters.net
Guiding on the Salmon River, Lake Ontario and oak Orchard foe salmon, steelhead, browns. Drift boat and lake charters, fly fishing, center pin, and spin fishing. 20+ years of experience. Excellent ref's. 6- 8 hr trips
Regions: 7, 8
---
OAK ORCHARD RIVER GUIDE SERVICE
London, Brian Lic #6928
364 West Park St, Albion, NY 14411
(585) 283-1301
Email: bglflyfishing@gmail.com
Website: http://www.bglflyfishing.com
Here is your opportunity to fish with an experienced Fly Fisherman with over 18 years experience in fishing the famous waters of the Oak Orchard River. Chase enormous Browns, hard hitting Steelhead and aerobatic Atlantic Salmon.
Regions: 8
---
OLD SOULS
Caroll, James Lic #6700
63 Main Street, Cold Spring, N.Y. 10516
(845) 809-5886
Email: james@oldsouls.com
Website: http://www.oldsouls.com/
OLD SOULS fly fishing outings are the perfect way to introduce yourself to fly fishing, or to hone your skills with one of our experienced NYS licensed guides. We are happy to provide all the gear needed , and we are here to answer any questions about your day on the water.
Regions: 7, 8
---
OLEH'S CATSKILL GUIDE SERVICE
Czmola, Oleh Lic #6249
P.O. Box 111, Lexington, N.Y. 12452
(518) 989-6310. Cell 917 658-6746
Email: olehoutdoors@gmail.com
Website: http://www.olehoutdoors.com
Oleh's Catskill Guide Service provides Fly fishing and instruction as you walk and wade the beautiful streams and reservoirs of the Catskill Mountains. We specialize in trout and smallmouth bass fishing. We fish the Esopus, Schoharie, Beaverkill, Delaware River system and all others in between. Catch and release are practiced.
Regions: 3, 4
---
PREIS, RICHARD LIC. # 7581
Preis, Richard Lic #7581
165 elm st. Lake Placid, NY 12946
(518) 523-1341 - (860) 983-5071
Email: rpreis1@hotmail.com
Website: http://www.facebook.com/richardpreisguiding
Guided trips for fishing, hiking, winter ice fishing and ski/snowshoe excursions. Enjoy fishing on Adk. lakes, ponds, and rivers for bass, pike, and walleye. You'll love our ice fishing trips! Gear and comforts provided.
Regions: 5, 6
---
REDHOUSE FLY FISHING
Winkler, John Lic #7915
2422 Bridgewater Drive, Maidens, Va 23102
(315) 491-7528
Email: johnjwinkler1@gmail.com
Website: http://www.redhouseflyfishing.com
Redhouse Fly Fishing is on the West Branch's famous Gentleman's Pool in Deposit, NY. Your time is valuable, and we will customize time on the river to meet your needs. We run a drift boat and raft to match conditions.
Regions: 3, 4
---
REFF WATER FLY FISHING
Reff, Nikolaus Lic #8302
35 N 3rd Ave, Ilion , NY 13357
315-542-4263
Email: nikolausreff@gmail.com
I guide on the Salmon River between Altmar and Pulaski, NY. All terminal tackle and flies are provided. Trips range from $275/day-&450/day. Also guaranteed access to the Douglaston Salmon Run if requesting a trip there.
Regions: 6, 7
---
RIGHT ON THE FLY
Strassel, Bob Jr. Lic #8006
24 Cos Cob Avenue, Apt. 3, Cos Cob , CT 06807
(475) 897-5686
Email: info@rightonthefly.com
Fly fishing, Tenkara, and ultralight spin fishing adventures in the streams, rivers, and lakes of Westchester County, NY and Fairfield County, CT. Walk-in, wade-in, or hike-in fishing.
Regions: 3, 4
---
RIPVANWINKLE ADVENTURE GUIDES
Calabrese, Greg Lic #7629
30 Liberty St, Apt 2, Catskill, NY 12144
480-381-9405
Email: calabrese85040@gmail.com
Website: http://www.ripvanwinkleadventureguides.com
We are an outdoors adventure company. Specializing in hiking and backpacking in region 4 of the Catskill Park. We also offer hunting and fishing experiences as well. We can assist you with the completion of any of the Catskill's challenges i.e. the devil's path, the escarpment trail, and the 3500 challenge.
Regions: 3, 4
---
ROCHESTER OUTDOOR COMPANY
Schnaufer, Jon Lic #8461
76 Gold St, Rochester, NY 14620
484-695-7976
Email: info@rocoutside.com
Website: http://www.rocoutside.com
The Rochester Outdoor Company is dedicated to sharing our love for the outdoors. We believe that the outdoors is where you discover new experiences and yourself. We are dedicated to growing the outdoor community, offering many types of guided trips to groups of all ages and abilities.
Regions: 5, 6, 7, 9
---
---
ROD & RAQUETTES GUIDE SERVICE
Cucharale, Christopher J. Lic #4074
6808 Lowell Rd, Rome, NY 13440
(315) 794-8840
Guided hunts for snowshoe hare. Fly fishing West Canada creek and other various central NY streams. Salmon River salmon, steelhead trout...
Regions: 5, 6, 7
---
---
---
---
SAENGER OUTDOOR SPORTS, LLC.
Saenger, Mark W. "Max" Lic #6653
1317 Platte Clove Rd Elka Park, NY 12427
(207) 484-8179
Email: max@saengeroutdoorsports.com
Website: http://www.saengeroutdoorsports.com
Guided hunting experiences in New York's Catskill Mountains. Turkey, deer, grouse, coyote, and bear. Bows and firearms. Specializing in bow hunting deer and active spring turkey hunts. I also enjoy starting first- time hunters and kids on a path for success and enjoyment of a hunting lifestyle.
Regions: 3, 4
---
---
SETTLERS RIDGE GUIDE SERVICE
Lane, Jim Lic #7181
2422 Karen Court, Binghamton, New York 13903
(607) 201-2515
Email: jimlaurielane@gmail.com
I specialize in spring turkey hunts for youth, novice, and experienced hunters on private and state lands in Broome, Tioga, and Tompkins counties. Affordable rates. Cabin accommodations. Over 40 years of turkey hunting experience. Good stream and lake fishing nearby. Come enjoy the outdoors with me.
Regions: 7
---
SNOW WALKER OUTDOORS & GUIDE SERVICE, LLC
Manning, Brian Lic #7606
P.O. Box 34, Westtown , NY 10998
(845) 742-0303
Email: snowalkr1@yahoo.com
Website: http://snowwalkeroutdoors.weebly.com/
Specializing in Self-Reliance and Survival skills, we are an outdoor education service whose goal is to help you become more confident and proficient in a wilderness setting. Our guide service includes instruction in Wilderness First Aid, Navigation, Survival, and Bushcrafting. Private classes are available. Some gear provided upon request.
Regions: 3, 4, 5
---
SPECULATOR GUIDE SERVICE
Gramlich, Fran Lic #3071
P.O. Box 107, Speculator, NY 12164
518-548-7343
Email: gramlich@citlink.net
Hunt wild turkeys/coyotes on 14,000 acres limited access lands. Beginning hunters are welcomed by this retired teacher. Aug-Oct limited moose hunts for photographers.
Regions: 5
---
---
---
TECHVALLEYTREKKER
Gene, Reilly Lic #3755
20 Marinello Terrace Apt 1 Albany, NY 12209
518-281-7796
Email: techvalleytrekker@yahoo.com
Local outings in Tech Valley, introducing prospective employees/ new arrivals to available quality of life. Waterfalls, slides, universal access for individuals with disabilities, restorative recreation, backpacking, XC&BC skiing, snowshoeing, kayaking/paddling. Hiking Adirondacks High Peaks since 1981, 46'er #3346. Several years of teaching classes on hiking, and map/compass use.
Regions: 4, 5, 6
---
---
TRAINA, PETE
Traina, Pete Lic #1160
134 Mud Pond Rd, Highland Lake NY 12743
(845) 557-8678
Email: petetraina4u@yahoo.com
Guide service throughout New York State including all hunting, fishing, camping, hiking, ATV, snowmobile and boating activities.
Regions: 1, 2, 3, 4, 5, 6, 7, 8, 9
---
TWO FEET FISHING
Schlesinger, Steven Lic #7874
169 Lindell Blvd., Longbeach, NY 11561
516-233-9837
Email: twofeetguide@gmail.com
Surf fishing for multiple species of fish, such as striped bass and fluke. I welcome all levels of skill, and families are especially welcome.
Regions: 1
---
UPSTATE ADVENTURE GUIDES
Soter, William T. Lic #6696
283 E. Union St., Kingston, NY 12401
845-399-9948
Email: upstateadventureguides@gmail.com
Website: http://www.upstateadventureguides.com
Upstate Adventure Guides offers a variety of hiking, paddling, camping, and educational programs. We work with groups of sizes, and abilities, to help bring people closer to their natural world. Contact us so we can help you create a unique and memorable experience.
Regions: 1, 2, 3, 4, 5, 6, 7, 8, 9
---
VERMILYEA, JOHN
Vermilyea, John Lic #8255
Schnectady, NY 12308
518-382-2669
Email: johnvermilyea@hotmail.com
Specializing in beginner recreational and leisurely day hikes from the Catskills to the Adirondacks
Regions: 3, 4, 5, 6
---
VEZZETTI, SKIP
Vezzetti, Skip Lic #1956
Camp: Rt. 30, Andes, NY 13731
(845) 586-3040 - (845) 359-5439
Email: highwayskip@yahoo.com
U.S.C.G. Masters License. Specializing in fishing and hunting and tall stories.
Regions: 3, 4, 6
---
WALKABOUT TRAILS
Palmieri, Al Lic #2598
28 Rutland Road,Brooklyn, N.Y. 11225
347-432-3179
Email: albericopalmieri@gmail.com
Walkabout trails is about reconnecting with the wild through day hikes, backpacking and camping adventures in any season. Rediscover yourself in the world outside your daily grind. Recharge with a leisurely midweek, one-day getaway. Don't worry, I won't tell your boss.
Regions: 3, 4, 5, 6
---
WER-ON-UM GUIDE SERVICE
Godin, Capt. Lee Lic #4280
West Mountain Lane, Berne, NY 12023
518-542-2709
Email: info@weronum.com
Website: http://www.weronum.com
Specializing in World Class Fishing for Salmon and Trout on Lake Ontario. Stream Trout Fishing, Ice Fishing. Waterfowl, Small Game and Deer Hunting. Licensed Pheasant Preserve.
Regions: 4, 5, 7
---
WEST MOUNTAIN GUIDE CO.
de la Vega, Lauren Lic #8289
2211 Ditmas Ave APT 4G, Brooklyn, NY 11226
(973) 598-5578
Email: hdelavega.bcl@gmail.com
We are two Appalachian Trail and Pacific Crest Trail thru-hikers who lead guided hiking, backpacking and camping trips in the Hudson Valley, Catskills and along the Appalachian Trail. We offer Tenkara fly fishing trips, and lessons based out of NYC. Additionally, we coach future thru-hikers on logistics, training, gear and more.
Regions: 1, 2, 3
---
WEST MOUNTAIN GUIDE CO.
de la Vega, Henri Lic #8486
2211 Ditmas Ave APT 4G Brooklyn, NY 11226
727-366-1289
Email: Westmountainguideco@gmail.com
We are two Appalachian Trail and Pacific Crest Trail thru-hikers who lead guided hiking, backpacking and camping trips in the Hudson Valley, Catskills and along the Appalachian Trail. We offer Tenkara fly fishing trips, and lessons based out of NYC. Additionally, we coach future thru-hikers on logistics, training, gear and more.
Regions: 1, 2, 3, 4
---
WHITE DOG TRAIL CO.
Spinner, Bryan S. Lic #6359
13 Hillside Place, Ilion, NY 13357
(315) 868-7054
Email: bryan_spinner@yahoo.com
Website: https://whitedogoutdoors.com/
Four-season guides specializing in fly fishing on West and East Canada Creeks, Salmon and Battenkill Rivers. Spin and fly-fishing float trips on the Mohawk and other streams for Bass and walleye. Ice fishing. Photography and eco-paddles and hikes in Central NY and Adirondacks. Adirondack based cottage.
Regions: 4, 5, 6, 7
---
WHITE DOG TRAIL CO.
Wainwright, John Lic #0817
13 Hillside Place, Ilion, NY 13357
(315) 894-5834
Email: jwainwrightf@aol.com
Website: http://www.adirondack-adventures.com
Four-season guides specializing in fly fishing on West and East Canada Creeks, Salmon and Battenkill Rivers. Spin and fly-fishing float trips on the Mohawk and other streams for Bass and walleye. Ice fishing. Photography and eco-paddles and hikes in Central NY and Adirondacks. Adirondack based cottage.
Regions: 4, 5, 6
---
WHITE DOG TRAIL CO.
Whittemore, Jeff Lic #0185
53 Elm St. Dolgeville, NY 13329
(315) 868-7054
Email: whitt0185@yahoo.com
Website: http://www.adirondack-adventures.com
Four-season guides specializing in fly fishing on West and East Canada Creeks, Salmon and Battenkill Rivers. Spin and fly-fishing float trips on the Mohawk and other streams for Bass and walleye. Ice fishing. Photography and eco-paddles and hikes in Central NY and Adirondacks. Adirondack based cottage.
Regions: 4, 5, 6, 7
---
---
X-FACTOR PREP, LLC
Evans, Ali Lic #7999
100 Woodhills Drive, Goshen, NY 10924
914.361.9653
Email: ali.evans@xfactorprep.org
Specializes in Personal Resilience and Emergency Preparedness training, as well as, Archery coaching and Hiking, Hunting and Fishing guide services. We strive to make every client encounter a fun and memorable experience. Ask about our archery, slingshot, blowgun and throwing axe & knife, training & tournaments.
Regions: 1, 2, 3, 4
---
ZERO LIMIT ADVENTURES
Derosa, Michael D. Lic #6230
591 Bending Bough Dr Webster, NY 14580
585-766-2421
Email: mderosa@zerolimitadventures.com
Website: http://www.zerolimitadventures.com
As Central and Western New York's full service fly fishing outfitter, we create lifelong memories guiding guests for trophy trout, bass, steelhead and salmon on the Lake Ontario and Erie tributaries, including the Douglaston Salmon Run on the Salmon River. Exclusive guided access for trophy largemouth bass on the fly.
Regions: 4, 5, 6, 7, 8, 9
---